Sunday, September 8th is Grandparents' Day but ask any grandparent and they will tell you every day is their day. Who cannot fall in love with a baby especially if it is their own grandchild?
They say it is love at first sight but really it is love at first thought! This week my friend Cindy announced to her Facebook friends that she is going to be a grandmother for the second time. She has one beautiful granddaughter that is about a year old but her grandmother's love is not limited. She will be pouring kisses on #2 in just a few short months. The giddiness begins early perhaps because with the very thought of becoming a grandparent, the child in us begins to come out. Once again we have time for the simple things in life- a walk, an ice cream, a book!
I don't have grandchildren but I do have granddogs who think they are grandchildren! And maybe they are right: They come to visit often and many times stay longer than their parents; actually that is when we have the most fun! Before they arrive I make a trip to the store to make sure I have their favorite treats in the house. It doesn't take long after they arrive before my floor is covered with their toys. I love to spoil them though their moms say don't…that's definitely part of the fun. They love to crawl up into my lap and take a rest! They love me unconditionally! They give me kisses! They make me laugh! They make me feel younger! Yes, I guess they are my grandchildren!
Grandparents listen and laugh and love! Yes it is very special to be a grandparent!
I am thankful for the nonsense and the no-nonsense I have learned from my grandmother! Today I celebrate with you who are grandparents and you who have received the love of grandparents!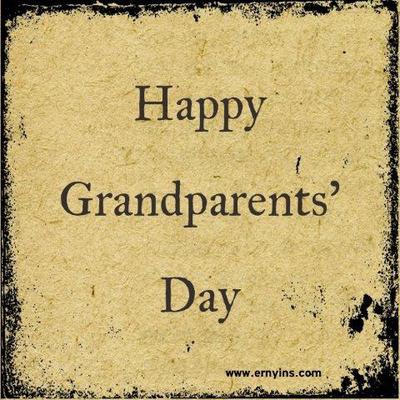 Bio: Janna Green, Premiere Agency Network Digital Marketing Team. With a marketing focus from market access and account placement to digital marketing, Premiere is a Network of Independent Insurance Agencies in the Southeast U.S.